Cosmetic Dentist – Dental Procedures We Offer Houston
Bridges   |   Crowns   |   Porcelain Veneers   |    Bonded Fillings  |  Teeth Whitening
Bridges | Family Dentist in Houston
Do you have missing teeth you want to replace?
If so, dental bridges are an attractive option you should consider.
Dental bridges help to, non-surgically, 'bridge' the gaps in your smile with artificial teeth that use your existing teeth as support. Bridges are constructed of highly durable and natural looking porcelain teeth that are placed in the areas of your missing teeth. Bridges are beneficial since they minimize shifting that can occur and help to strengthen your overall bite. Each dental bridge is customized to your unique oral features, ensuring that it looks natural and beautiful. Because dental bridges are semi-permanent, they can only be removed by your dentist. Contact Dental Designers in Houston to see if dental bridges are right for you. Our office is conveniently located at 4061 Bellaire Blvd. Houston, TX 77025. Contact us today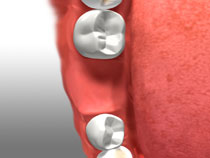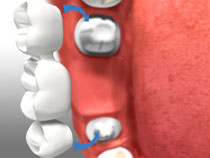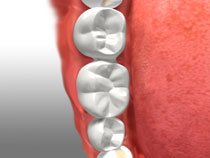 Dental Crowns | Cosmetic and Restorative Dentistry in Houston
Crowns are required when a tooth has lost a large amount of its structure or when it has undergone a root canal procedure. A crown restores the tooth and keeps it healthy and strong.
Dental crowns are ideal to restore a number of tooth problems, such as chips, ware, decay and damage. They are also known as dental caps because they cap off the entire tooth by covering its entire surface. For this reason, they are extremely durable and long lasting.
Dental crowns can be made from various materials, including porcelain, ceramic, gold alloy
or a combination of these. Porcelain crowns have proven to be popular due to its natural looking appearance.
Porcelain Veneers | Family Dentist in Houston
Porcelain is a popular ceramic material much used in contemporary dental procedures. Because of its ability to mould well with teeths' enamel, it makes for an obvious option for restorations. Porcelain veneers are recommended for people who are looking to correct uneven, discolored or chipped teeth. In many cases it is considered as a very appropriate substitute to crowns because of the much simpler procedure and an equally effective solution.
Your front teeth make your smile what it is. Porcelain veneers can give you shiny white teeth and consequently a beautiful, confident smile. These are little shells that are attached to the front of a tooth with resin, a combination that stands the test of time. They are highly obstinate against ill effects of smoking or drinking coffee that tend to reduce the sheen of natural teeth over time through discoloration.
You will know exactly what you need after a visit to the dentists. Only after proper diagnosis and planning, will the doctor go forward with the procedure. Your involvement in the planning of the treatment is necessary so that you know all about the process and the extent of restoration that will be done through this dental procedure. As you go through the details, you will know that it is one of the most hassle free ways to get a renewed sparkling smile.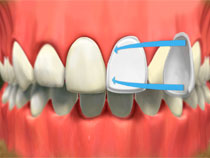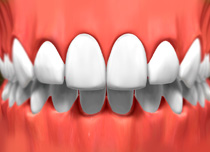 Tooth-Colored Composite Restorations | Cosmetic Dentist in Houston
Dental bonding is a quick fix procedure that offers a simple yet stable solution to discomforting dental cavities. You can finally say goodbye to recurring damages to the tooth that are caused by unstable and unattractive metal fillings. Bonded fillings are made of resins that bond with the tooth and give a natural look. They look like a part of the teeth and are not oddly noticeable like the expensive gold fillings.
For the treatment of painful cavities, chipped teeth, uneven tooth surface, peculiar gaps between teeth and for replacing old decaying fillings, bonded fillings are the most convenient and inexpensive way out.
In most cases a single visit to the dentist is enough for conducting this procedure. In the first step the tooth goes through minor structural changes, if necessary, and the old filling is removed before applying a gel that makes sure that the resin sticks to the tooth.
After the first step is done with, composite filling material is applied with the help of a bonding resin that helps it to firmly bond with the tooth. After hardening the material, the dentist makes the necessary adjustments in accordance with your bite. Once the final stage of polishing and smoothening of the surface is done, your tooth will look as natural as ever.